NOTHING
WILL STOP
YOU
The most advanced
protection mask for athletes.
You focus. You sweat. You train. Then an injury tries to stop you. Suffering a facial fracture leaves you in real danger before the injury fully heals. Luckily there is the new 3D printed Raptor mask - the most advanced face protective mask for sports that will enable you to return to your game quickly and without compromises.
Raptor Is Tough
We had one goal:
To create the best protective mask on the market. One that won't let you down.
With such a unique design and the technology of 3D printing, the Raptor Mask provides better protection than off-the-shelf options or custom alternatives.
Let Raptor take care of you, so you can focus on the game.
Tailor made for you.
Soccer. Basketball. Handball. Rugby. Whatever your passion, we have you covered. We will create a custom designed Raptor mask 100% specific to your face and sport.
Raptor is made for athletes' protection while suffering facial fractures, recovering in post-surgery states, and preventing injury in contact sports.
Powered By Cutting Edge Technology
We combined our clinical experience with advanced design and the newest technologies such as 3D printing, 3D scanning and digital design algorithms.
STRONG

Dozens of prototypes have been created and tested to achieve the maximum strength and protection.

LIGHT

The design of the mask is thin and light for comfort.

UNOBTRUSIVE

Your Raptor mask will not interfere with your field of vision.
4 Steps To Start
Forget plaster casting and fitting adjustments. We use cutting-edge technology to make the treatment easy and effective.
3D SCANNING

3D scanning technology ensures that the mask will fit you perfectly.

3D MODELING

Advanced 3D modeling software and algorithms are used to design a truly custom mask.

3D PRINTING

Cutting-edge 3D printers create masks no other technology can deliver.

PLAY

Put on Raptor and return to your sport. No compromises. No stopping.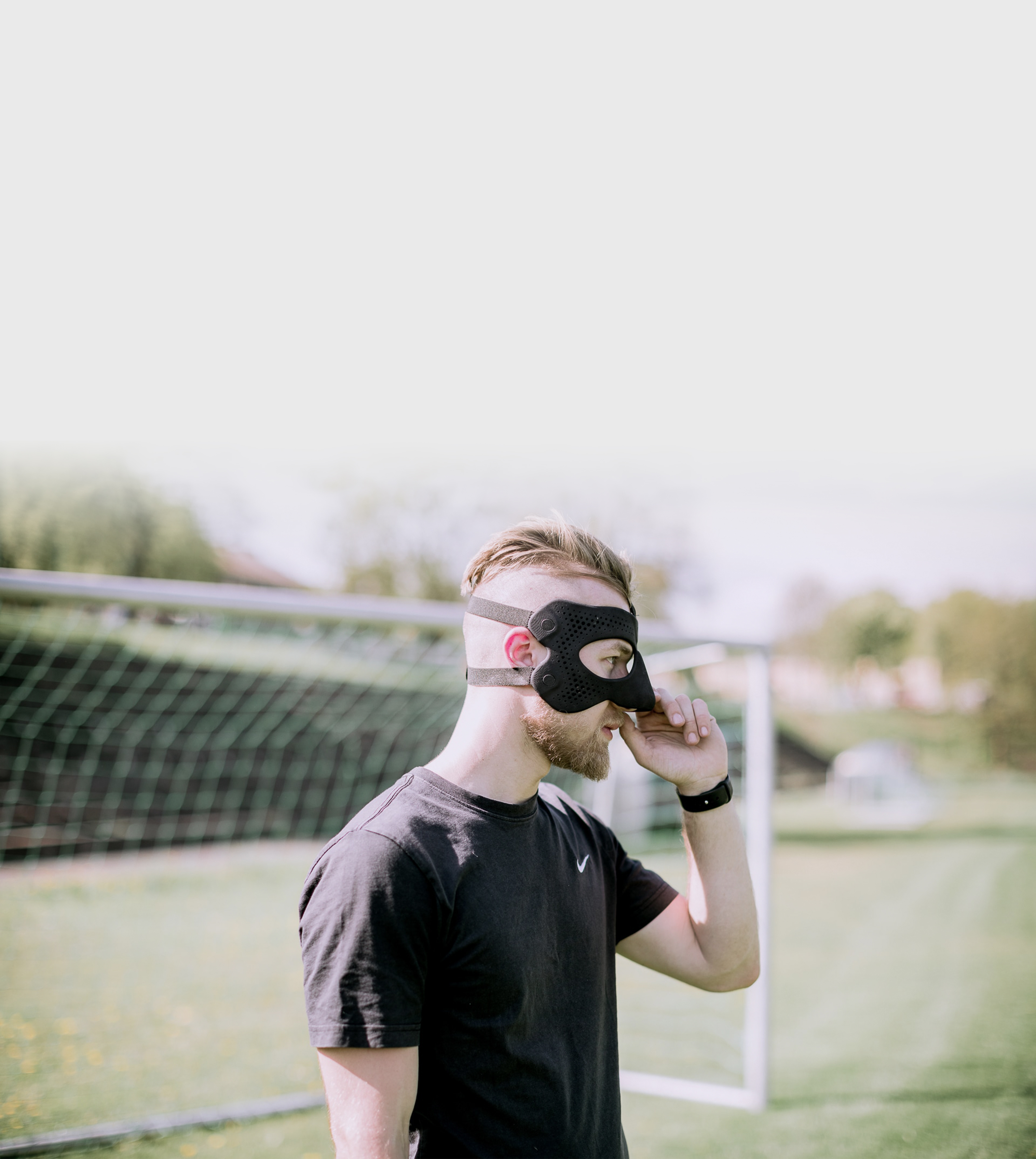 Medical professional?
Offer your patients the most advanced face protective mask for sports.
OFFER RAPTOR MASK